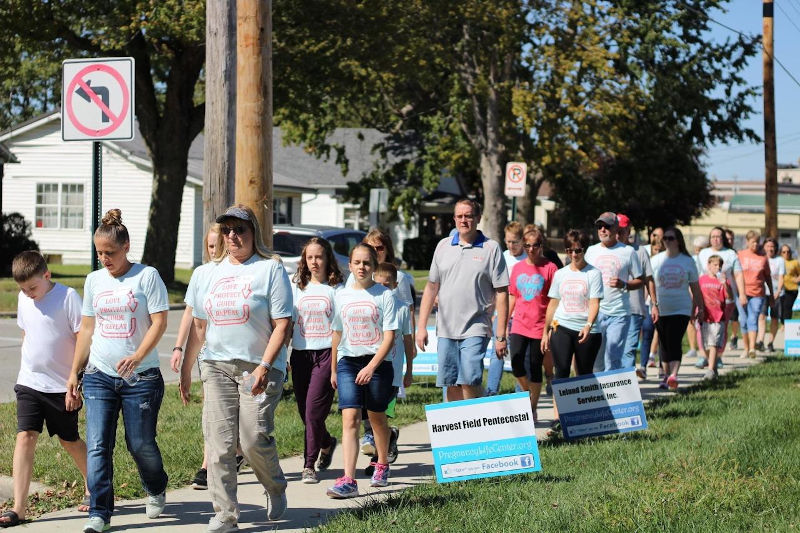 Walk for Life
Please join us on Sunday September 18, 2022 at 2PM for our annual Walk for Life. We are so excited to be back in person and to be able to celebrate life and fellowship with you all once again!
We are thankful that God's hand of favor continues to be upon the PLC, and that you, the walker and sponsor, continue to show your love and support! Many blessings to each of you.
Promo Video
Check out our promo video for the walk below!
A Grant from the Van Wert Co. Foundation
Advanced Grain Systems, LLC
Bee Gee Realty & Auction Co.
Bradley Knodel, CPA
Calvary Evangelical Church
Century Trading, Co. Inc.
Church on the Horizon
Convoy United Methodist Church
Cook-Kelly Family Dentistry
Cowan & Son Funeral Home
Creative Edge Cabinets & Woodworking
Current Energy Solutions
Custom Assembly, Inc.
D & D Ingredient Distributors
Dave "Dent Man" Gardner
Eastside Auto Repair & Sales
Edward Jones Investments
Firehose Carwash
First Church of God
First Presbyterian Church
First United Methodist Church
Four Oaks Tree Service
Fronefield Excavating
Gen-X Training Studio
Gibson's Barnyard BBQ
Good Shepherd Church of the Nazarene
Grace Bible Church
Harvest Field Pentecostal
Haviland Drainage Products, Co.
Jennings Road Church of Christ
John Eversman, DDS
Keister & Baker, LLC
Kerns Chevy Olds
Kingdom Renovations
Kingsley United Methodist
Kleen Pro Carpet & Upholstery
Knights of Columbus
Laudick's Jewelry
Lee Kinstle GM Sales & Service
Leland Smith Insurance Services, Inc.
LifeHouse Church
Microtronix ESolutions
Northwest Ohio Welch Trophy
Ohio City Community Church of God
Orchard Tree
Owens Farms
Pioneer Christian Ministries
Pleasant Chapel United Methodist Church
P & R Medical Connection & P & R Home IV Service, Inc.
Praise Point Church
Rager's Original Sausage Sandwich
Red Oak Realty, Amber Davis- Owner/Realtor
Redeemer Lutheran Church
Sealscott, CPA, Inc.
St Mark's Lutheran Church
St. Mary's Catholic Church
St. Paul's Reformed Church in America
Store & Haul, Inc.
Straley Realty & Auctioneers, Inc.
Strategence Capital
Sugar Ridge Church of God
Tisha Fast, State Farm Insurance
The Bridge Gift Store
the CHURCH
The Marketing Junkie
The Well Nutrition
Trinity Friends Church
Trinity United Methodist Church
Triple R Farms
Van Wert County Farm Bureau, Inc.
Van Wert Federal Savings Bank
Van Wert Health
Van Wert Memorials
Van Wert Rotary
Wallace Plumbing
Water on Wheels
Wilkinson Printing
Williamson Insurance

1ST Federal Savings & Loan
Alspach-Gearhart Funeral Home & Crematory
Apostolic Church
Ayers Mechanical Group
BRSW CPAs
Citizens National Bank
Cooper Farms
Dr. & Mrs. Jerry Sell
E & R Trailer Sales & Service
F & S Floor Covering
First Assembly of God
First Bank of Berne
First Financial Bank
Greve Chrysler- Jeep- Dodge
Merkle Insurance
Ohio Rubber & Floors
R & B Fabrications
The Three-Thirteen Co.
Touches of Time
Trinity Evangelical Lutheran Church
Unverferth Family Dentistry
Wild Willy's
Young's Waste Services